Segment shoppers dropped from each conversion step. Watch recordings to understand why they drop out. Identify pain points, boost conversions. 100% effective!
Start by identifying visitors who made a purchase
Retrieve converted customers
How nice it would be if every single visitor on your website becomes a paid customer. Why don't we take a look at the behavior of converted customers and identify their key steps on the website. We can then work on replicating those steps to other visitors. To generate the paid customer list, simply select the "made a purchase" segment from the drop down menu.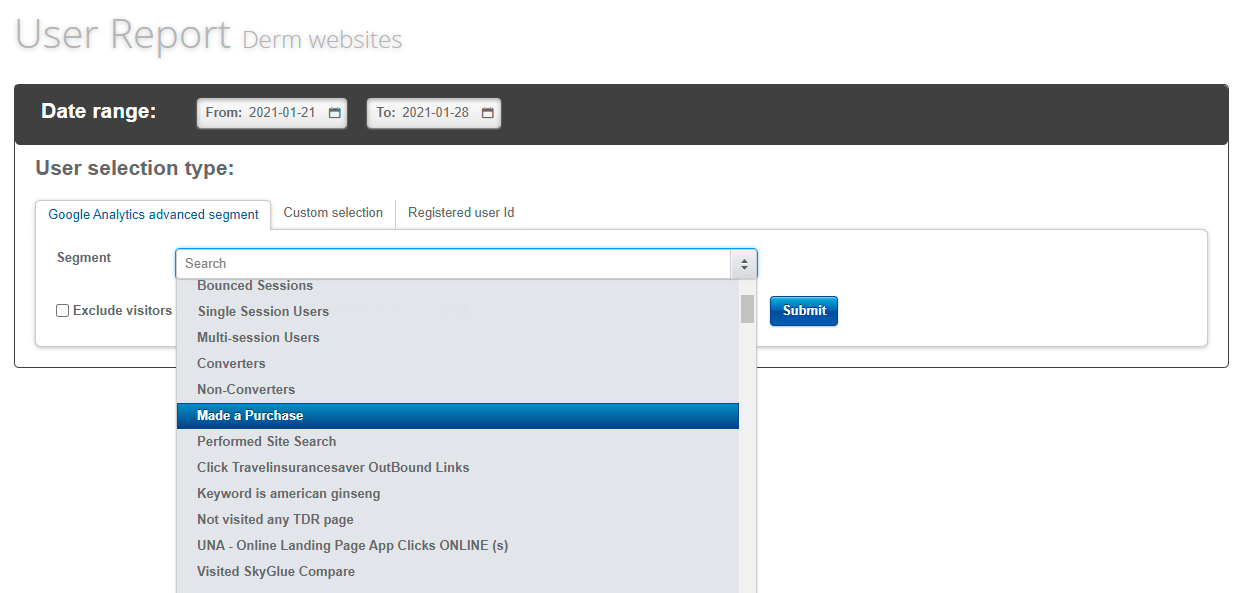 Pick key steps performed by those customers and build a conversion funnel
Pick any customer out of the group and display his/her web journey. Select the key steps such as the checkout page,  the place order button and the checkout confirmation page and build your funnel.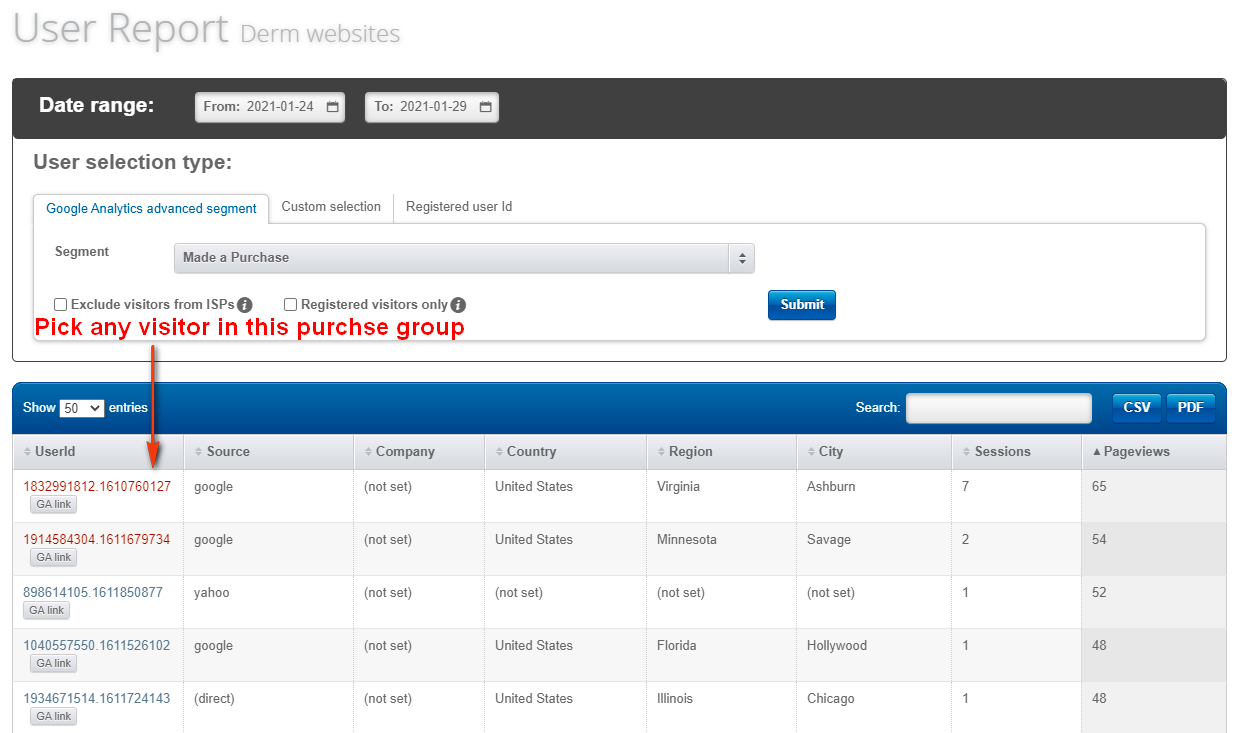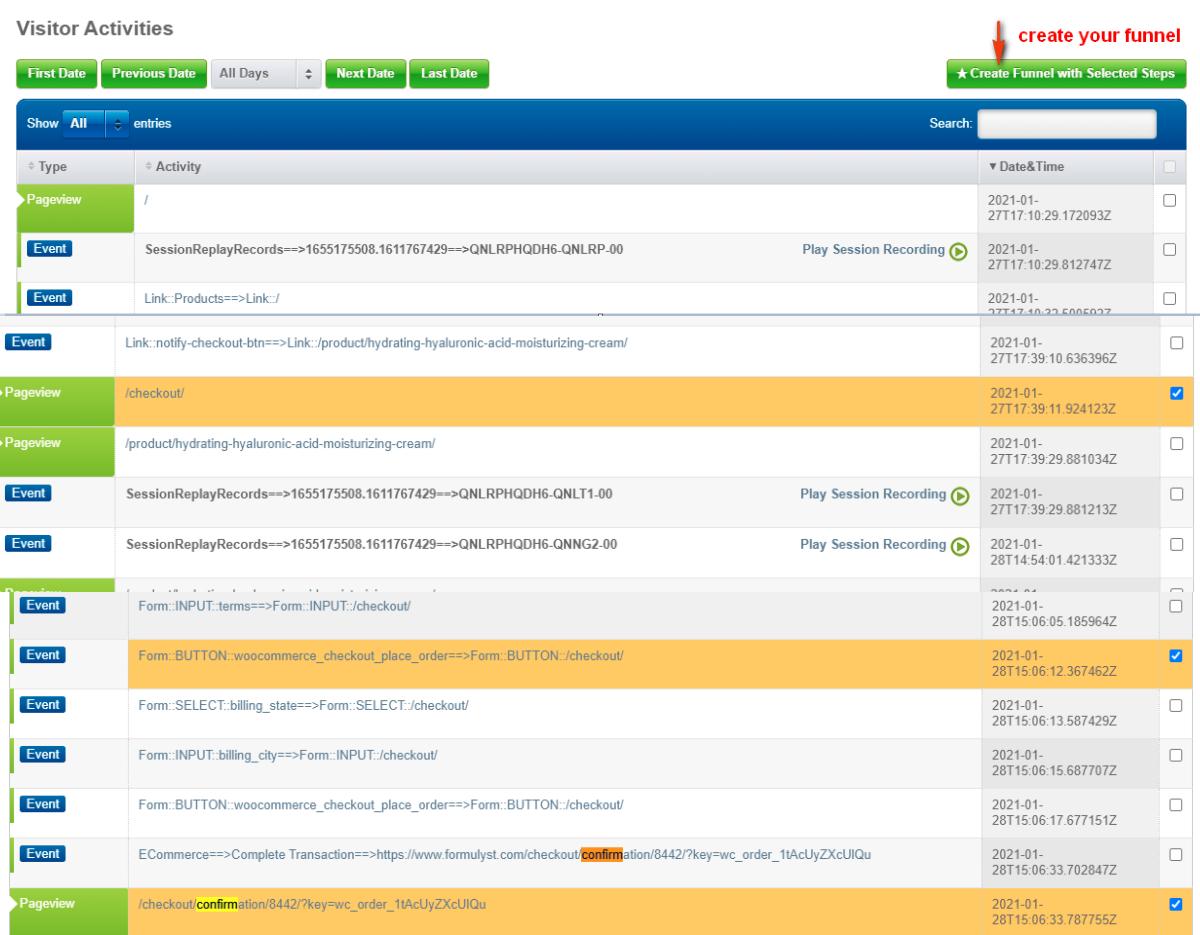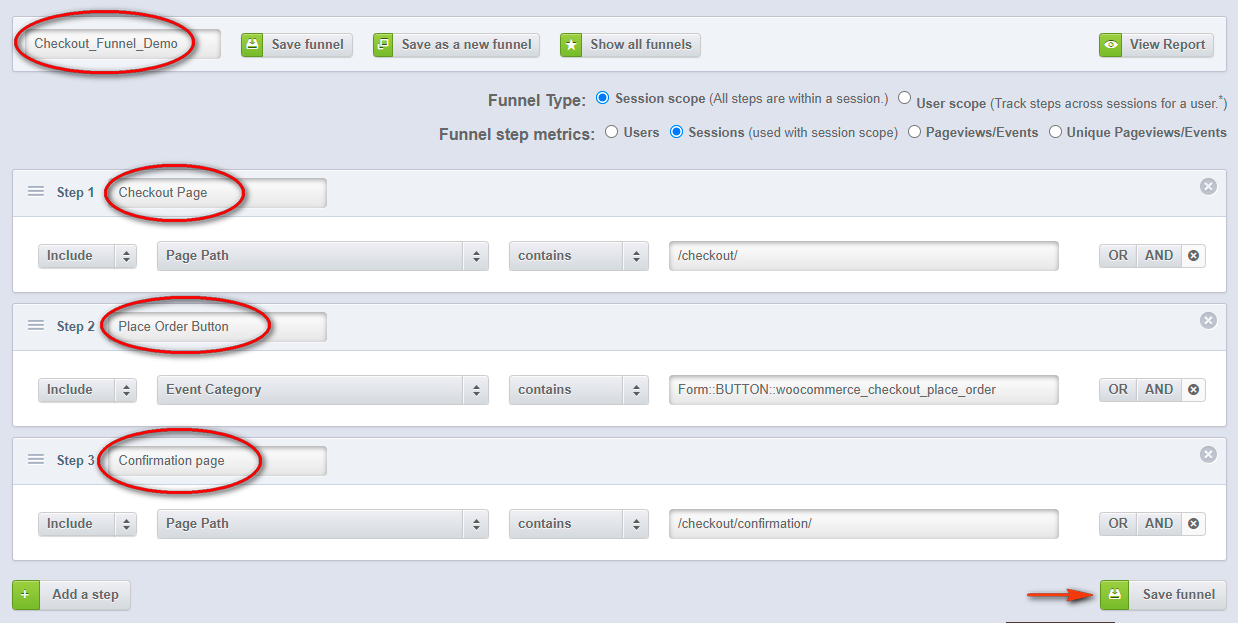 Use the conversion funnel to identify visitors who dropped out at each step
Segment out the dropout visitors in each conversion step.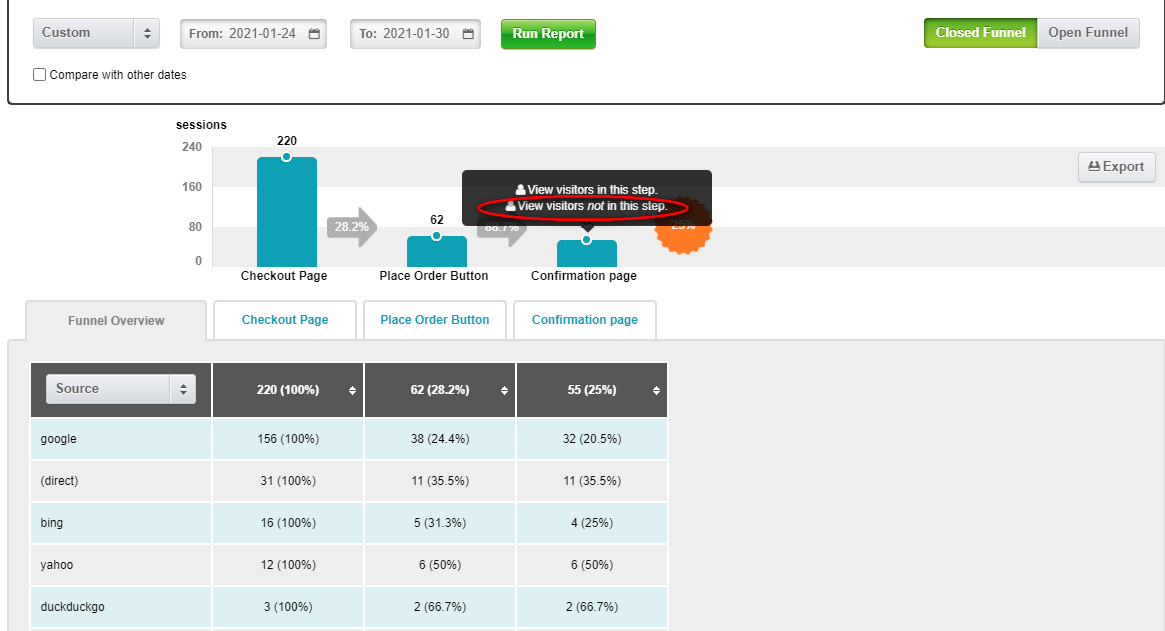 Play recordings of the dropped out visitors and understand WHY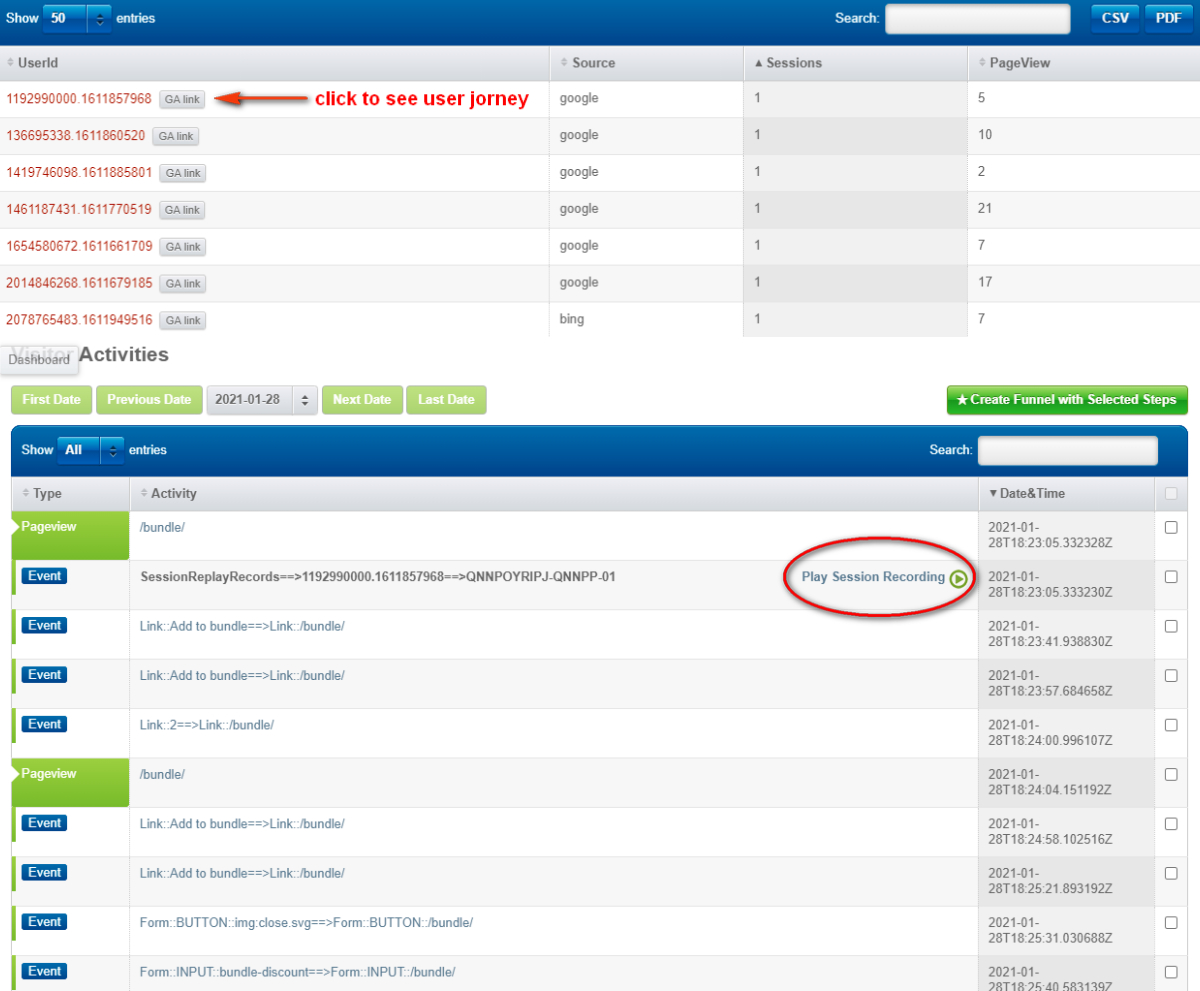 Watch the recordings. You will be amazed to find out what happened to them during the conversion journey.
A Proven Solution Used By Hundreds of Companies for Years







"Google does a great job with analytics, but SkyGlue takes what Google already created and gives you in-depth, accurate and actionable data that will help you make data driven decisions. SkyGlue as a partner has been a great experience as well, as a whole they are friendly and extremely helpful and always there when you need to jump on a call. If you're looking for a way to track users paths and make your site better for the end user and optimize performance, we definitely recommend SkyGlue."
"We were looking for an easy way of analyzing our sales funnels with our Google Analytics data.  SkyGlue's funnel report made doing this incredibly easy and saves our team several hours of painstaking work every month."
"SkyGlue's robust event and visitor tracking has enabled us to easily to identify and track key actions on our clients' websites and augment our Google Analytics tracking. In doing so it has allowed us to establish high-level engagement benchmarks, user funnels, and sales funnels that have greatly impacted our clients' business and driven increased performance from our campaigns and revenue. I would heavily recommend SkyGlue to anyone looking to enhance their website analytics capabilities."
"I have been dealing with the Skyglue Add-on for the past 3 years and I have been able to make sound and accurate marketing decisions based on the value the tool provides. They support what they sell personally which is not the case with most software companies. I really enjoy working with them as they always have a great idea for us to try."